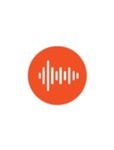 Title
Interview with Bulbo TV & Hans Fjellestad
Description
Bulbo TV & Hans Fjellestad conversation about the creation of the media project called "Galatea" and its subproject called "Bulbo". The conversation explains the difficulties that the producers confront in their location of Tijuana, Mexico, as well as the audience and purpose of their TV program, which are documentaries related to music.
The recording consists of two different interviews.
The first interview with Omar Foglio and José Luis Figueroa from Bulbo TV took place in Tijuana, Mexico on 21 May 2004 (ends 00:53:01).
The second interview with Hans Fjellestad took place in San Diego, CA on 22 May 2004 (begins 00:53:02).
Physical Description
.MP3, 128kbps, 01:34:35, 87 MB
Recommended Citation
Alejandro L. Madrid Collection. Border Music, Border Studies Archive. UTRGV Digital Library, The University of Texas Rio Grande Valley.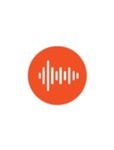 COinS