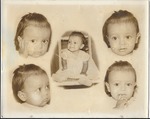 Title
Maria Larson, 1940 - 1969
Identifier
BD0010-20140927-LarsonMaria
Files
Disciplines
Latin American History
Description
File 1: Baby pictures of Maria Larson taken in 1969 in Tampico, Mexico. 8" x 10"
File 2 (2 parts): American and Mexican coins (pennies from 1940's; pesos from 1970's; half-dollar and dollar from the 1980's); pennies found near their home in Brownsville; pesos from Mexico.
Physical Description
.TIF, 3 files, 192 MB
Recommended Citation
UTRGV History Harvest (BD-0010). UTRGV Digital Library, The University of Texas – Rio Grande Valley.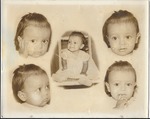 COinS