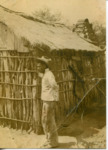 Title
Adan Lopez, 1936 - 1968
Identifier
BD0010-20140927-LopezAdan
Files
Disciplines
Latin American History
Description
File 1 (2 parts): Miguel Lopez; first Mexican American to have livestock, farmland, and liquor stores; taken in 1936; in Olmito, Texas. 7" x 5"
File 2 (2 parts): Rene Lopez; 101 airborne division; before Vietnam, uncle from father side of the family; taken in 1957; in Fort Campbell, Kentucky.
File 3: Los Fresnos School Board; Mexican Americans that helped take Anglo control of the school system; Adan Lopez, Dora Romero, Guadalupe Garcia, Gerbart Grandville; taken in 1968; in Los Fresnos, Texas. 7" x 5"
Physical Description
.TIF, 5 Files, 512 MB
Recommended Citation
Brownsville History Harvest 2014, UTRGV Digital Library, The University of Texas – Rio Grande Valley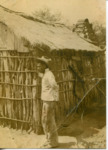 COinS