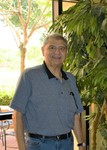 Title
Ricardo M. Cantu oral interview
Identifier
ELIBR027-Cantu_Ricardo-20171014 / BD0010-20171014-CantuRicardo
Files
Download BD0010_20171014_CantuRicardo.mp3 (73.1 MB)
Description
Ricardo M. Cantu talks about growing up in the Rio Grande Valley, his father's work with the Valley Fruit Company, Hurricane Beulah, his time as a Disc Jockey in KURV and KRGV, academics, the Pharr Riot, and discrimination he has faced as a Hispanic. Interview conducted on October 14, 2017 by Kelly Saenz in Brownsville, Texas. Ricardo passed away on August 12, 2020.
Physical Description
.MP3, 00:53:15
Recommended Citation
UTRGV History Harvest (BD-0010). UTRGV Digital Library, The University of Texas – Rio Grande Valley.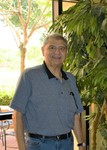 COinS