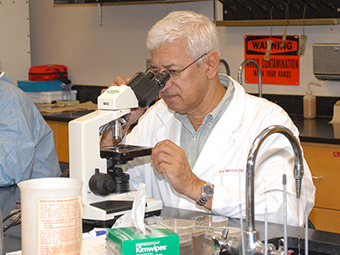 Abstract
La biología del Pajaro Paraguas Longipendulo Cephalopterus penduliger es quizas lo menos conocido del genero. A pesar de eso, lo consideraron una de las especies más amenzadas en el continente Sudamericano debido a la deforestación, caza y a un grado menor, la comercialización de las aves como mascotas. Entre febrero y octubre de 1998 yo observe C. penduliger a lo largo del período y 1.600 horas de observación en la Estación Biológica Jatun Sacha Bilsa, Provincia de Esmeraldas, Ecuador. Documente varios aspectos de las observaciones incluyendo un sonogramo de dos vocalizaciones, descripciones de comportamiento, forrageo y las primeras fotos de C. penduliger en su estado natural. También se presenta teorias acerca de su distribución biogeográfica y sugerencias para su conservación.
Recommended Citation
Berg, Karl S. 2000. "Field Notes on the Biology of the Long-Wattled Umbrellabird Cephalopterus Penduliger in West Ecuador." Cotinga 14: 26–29.
Publication Title
Cotinga