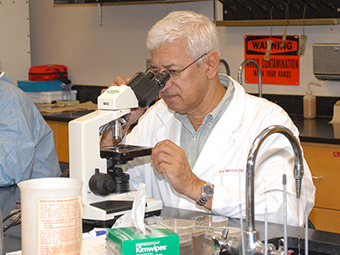 Publication Date
5-19-2021
Abstract
Improvements in aviation technology have led to considerable growth of domestic and international flights worldwide especially during the past four decades. Commercial flights have increased the movement of and have connected people from virtually all corners of the globe since the end of World War II to exceed 3 billion passengers a year since 2013: a sizable proportion of the global human population. Flight times have decreased considerably from the onset of commercial aviation and the range of airliners has extended substantially. A passenger harboring an infectious agent embarking a flight on one continent can be deplaning on another continent well within half a days' time, in many cases, before manifesting any symptoms of disease. Furthermore, close proximity of passengers, some perhaps immunocompromised, during extended transcontinental flights, combined with relatively low air humidity (10-20%) and limited air replacements in the pressurized cabin may facilitate exchange of airborne infections. Respiratory pathogens including Mycobacterium tuberculosis, SARS coronavirus, human influenza and parainfluenza viruses and most recently SARS-CoV-2 are most likely candidates to convert aircrafts into atypical, unwitting fomites. Other infectious diseases such as enteric pathogens with an incubation time longer than the duration of any given flight may permit their asymptomatic host to rapidly disseminate an epidemic within or across continents. In this article we review documented precedents, engineering controls on commercial airliners and additional security measures employed on the ground intended to mitigate infectious disease spread and transmission potential through air travel.
Recommended Citation
Provenzano, D., & Barocio, S. (2021). Infectious Disease Transmission by Arline Travel. Biomedical Journal of Scientific & Technical Research, 35(5), 28074–28081. https://doi.org/10.26717/BJSTR.2021.35.005772
Creative Commons License


This work is licensed under a Creative Commons Attribution 4.0 International License.
Publication Title
Biomed J Sci & Tech Res
DOI
10.26717/BJSTR.2021.35.005772