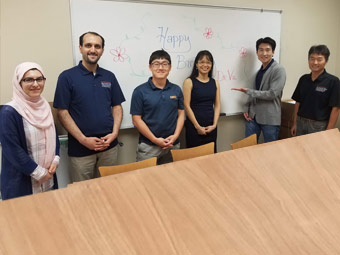 Publication Date
6-8-2017
Abstract
Flood response is an essential component of flood management to rescue people, reduce property loss, and limit the impact to the environment. Effective flood response depends on a sound coordination structure with unified responsibilities, smooth communications, and scalable response plans. An efficient coordination system, including command and management structures, is built on a thorough understanding of the responsibilities and actions of each role for delivering the response core capabilities. Collecting, sharing, using, and handling the knowledge require great efforts in knowledge management. To further enhance such efforts, an expert system for local flood response coordination and training (LFRS) was developed and introduced in this paper. LFRS can help emergency managers construct scalable, flexible, and adaptable coordination structures and support educating flood response entities, such as individuals, communities, nongovernmental organizations, private sector entities, and local governments. The output of the prototype expert system contains two CSV formatted reports as well as prompt screens. The operational structure report hierarchically depicts the crisscross linkages among all responders, their primary functions, and contact information. Another report summarizes the responsibilities and actions of a certain role of flood responders from commanders to individuals.
Recommended Citation
Zhang, X., Moynihan, G., Ernest, A., & Gutenson, J. (2017). An Expert System for Local Flood Response Coordination and Training. Engineering Management Research, 6(2), p1. https://doi.org/10.5539/emr.v6n2p1
Creative Commons License


This work is licensed under a Creative Commons Attribution 4.0 International License.
Publication Title
Engineering Management Research