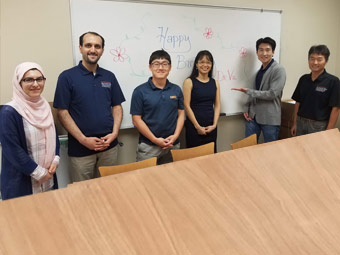 Publication Date
4-3-2020
Abstract
Stormwater runoff introduces several pollutants to the receiving water bodies that may cause degradation of the water quality. Stormwater management systems such as detention facilities and wetland can improve the water quality by removing various pollutants associated with the runoff. The objective of this research project is to determine the performance and efficiency of two major regional detention facilities (RDFs) with different designs and structures in reducing pollutants based on various storm events in McAllen, Texas. The two sites are the McAuliffe RDF and the Morris RDF; each site was incorporated with a constructed wetland with a different design and structure to enhance the pollutant removal process. The McAuliffe RDF reduced the concentration and load of many stormwater constituents in comparison to the Morris RDF. The observed concentrations and pollutant loads of suspended solids were much lower in the runoff of the inlet compared to the outlet for both sites. The McAuliffe RDF showed better concentration and load reduction for nutrients, such as nitrogen and phosphorus, of different species. However, both sites did not show a significant improvement of organic material. In addition, the indicator bacteria concentration represented a fluctuation between the inlet and outlet at each site.
Recommended Citation
Guerrero, J., Mahmoud, A., Alam, T., Chowdhury, M. A., Adetayo, A., Ernest, A., & Jones, K. D. (2020). Water Quality Improvement and Pollutant Removal by Two Regional Detention Facilities with Constructed Wetlands in South Texas. Sustainability, 12(7), 2844. https://doi.org/10.3390/su12072844
Creative Commons License


This work is licensed under a Creative Commons Attribution 4.0 International License.
Publication Title
Sustainability