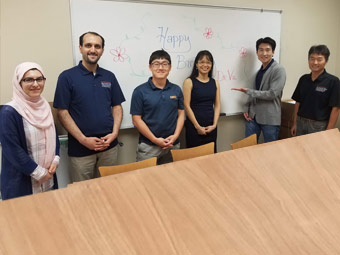 Publication Date
9-4-2020
Abstract
In anticipation to generate more stabilized biosolids, thermophilic anaerobic digestion systems are widely used to destroy greater sludge organics thus making them less odorous. In this study, single-stage thermophilic (at 55 ℃) and mesophilic (at 37 ℃) anaerobic digesters were studied to compare organic removal efficiencies and sulfur-based odor generation from their biosolids. Although the thermophilic system removed about 9% more volatile solids than the mesophilic system, about 55 times more odorous organic sulfur compounds were measured from dewatered thermophilic biosolids. Different methanogenic species were found to be responsible for malodorous dewatered biosolids from the thermophilic anaerobic digester.
Recommended Citation
Kim, Jong-min. "Mechanism of Organic Odor Generation from Thermophilically Digested Biosolids." International Annals of Science 10, no. 1 (September 4, 2020): 60–66. https://doi.org/10.21467/ias.10.1.60-66.
Creative Commons License


This work is licensed under a Creative Commons Attribution 4.0 International License.
Publication Title
International Annals of Science
DOI
10.21467/ias.10.1.60-66