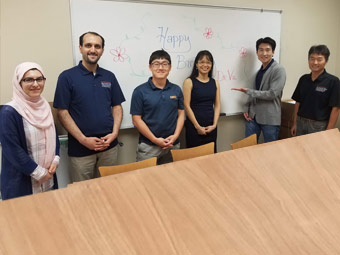 Publication Date
10-11-2021
Abstract
Lower Laguna Madre (LLM) is designated as an impaired waterway for high concentrations of bacteria and low dissolved oxygen. The main freshwater sources to the LLM flow from the North and Central waterways which are composed of three main waterways: Hidalgo/Willacy Main Drain (HWMD), Raymondville Drain (RVD), and International Boundary & Water Commission North Floodway (IBWCNF) that are not fully characterized. The objective of this study is to perform a watershed characterization to determine the potential pollution sources of each watershed. The watershed characterization was achieved by developing a cyberinfrastructure, and it collects a wide inventory of data to identify which one of the three waterways has a major contribution to the LLM. Cyberinfrastructure development using the Geographic Information System (GIS) database helped to comprehend the major characteristics of each area contributing to the watershed supported by the analysis of the data collected. The watershed characterization process started with delineating the boundaries of each watershed. Then, geospatial and non-geospatial data were added to the cyberinfrastructure from numerous sources including point and nonpoint sources of pollution. Results showed that HWMD and IBWCNF watersheds were found to have a higher contribution to the water impairments to the LLM. HWMD and IBWCNF comprise the potential major sources of water quality impairments such as cultivated crops, urbanized areas, on-site sewage facilities, colonias, and wastewater effluents.
Recommended Citation
Navarro, L.; Mahmoud, A.; Ernest, A.; Oubeidillah, A.; Johnstone, J.; Chavez, I.R.S.; Fuller, C. Development of a Cyberinfrastructure for Assessment of the Lower Rio Grande Valley North and Central Watersheds Characteristics. Sustainability 2021, 13, 11186. https://doi.org/10.3390/ su132011186
Creative Commons License


This work is licensed under a Creative Commons Attribution 4.0 International License.
Publication Title
Sustainability