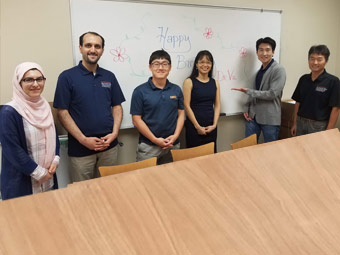 Abstract
The purpose of this study is to increase the durability of piezoelectric impact-based micro wind generator (PIMWG) in real application. Using new PIMWG design, numerical simulation, and experimental comparison analysis, we improved the durability of PIMWGs in real application. The experimental results show that the optimized PIMWG generated 2.4 mW (RMS value), and it did not crack within 40 h. In this study, we improved the durability of PIMWGs for real application.
Recommended Citation
Jung, H. J., Song, Y., Hong, S. K., Yang, C. H., Hwang, S. J., & Sung, T. H. (2014). Increasing the Durability of Piezoelectric Impact-based Micro Wind Generator in Real Application. Procedia Engineering, 87, 1210–1213. https://doi.org/10.1016/j.proeng.2014.11.385
Creative Commons License


This work is licensed under a Creative Commons Attribution-Noncommercial-No Derivative Works 3.0 License.
Publication Title
Procedia Engineering
DOI
10.1016/j.proeng.2014.11.385