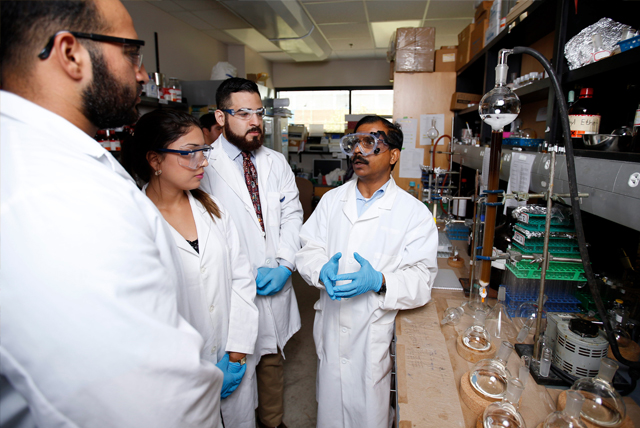 Abstract
Bismuth nitrate-catalyzed, automated microwave-assisted expeditious synthesis of β- enaminones and β-enaminoesters has been carried out in an efficient manner under solvent-free condition. The reaction is general for primary, secondary (cyclic, heterocyclic and acyclic), benzylic as well as aromatic amines.
Recommended Citation
Bandyopadhyay, D., & Banik, B. K. (2011). MICROWAVE-INDUCED BISMUTH NITRATE-CATALYZED EXPEDITIOUS ENAMINATION OF β-DICARBONYL COMPOUNDS UNDER SOLVENT-FREE CONDITIONS. Heterocyclic Letters, 1, 17–21.
Publication Title
Heterocyclic Letters