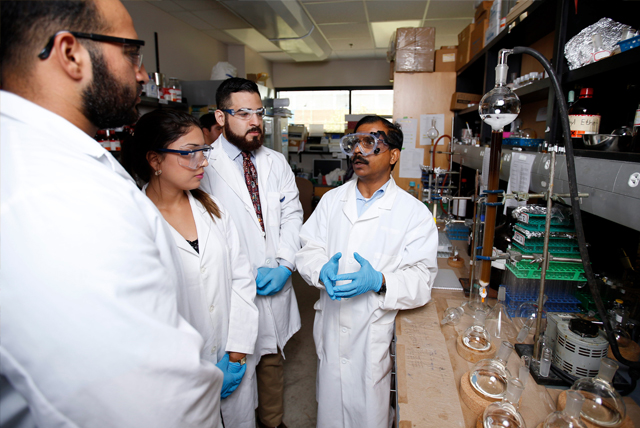 Abstract
A simple and high-yielding procedure has been developed to synthesize disubstituted imidalozes using phenyl glyoxal monohydrate, ammonium acetate and aldehydes. This synthetic protocol allows the preparation of a variety of 2,4 (s)-disubstituted imidalozes without using any catalyst, expensive or sensitive reagents. A corresponding 2-aroyl-4(s) disubstituted imidalozes derivative has also been isolated as byproduct. The effects of solvents have also been studied.
Recommended Citation
Bandyopadhyay, D., Mora, Y., Trevino-Cantu, J., & Banik, B. (2011). AN EASY AND STRAIGHTFORWARD ROUTE FOR THE SYNTHESIS OF DISUBSTITUTED IMIDAZOLES. Heterocyclic Letters, 1, 61–63.
Publication Title
Heterocyclic Letters