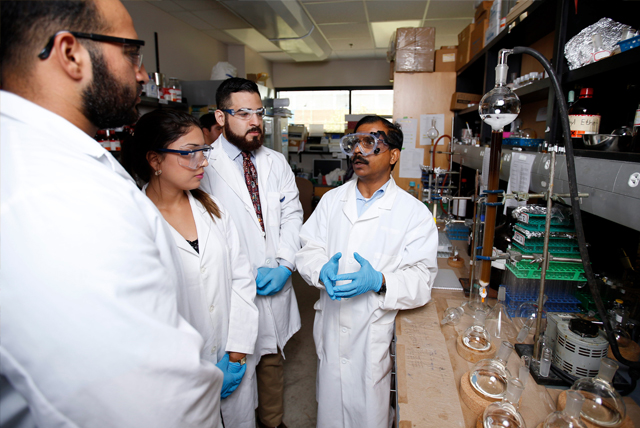 Abstract
The antibacterial properties of the clove plant are due to the presence of eugenol, an aromatic phenolic compound. Eugenol was isolated from clove by stem distillation. The alkene group in eugenol was epoxidized resulting in the synthesis of epoxide-eugenol. The heterocyclic ring in epoxide was cleaved to a bromoalcohol derivative. The compounds synthesized epoxideeugenol, bromo alcohol and euginol were tested for antimicrobial activity against Staphylococcus aureus (ATCC 25923). Epoxide-eugenol was found to be the most effective antimicrobial agent among the three compounds tested.
Recommended Citation
Eyambe, G., Canales, L., & Banik, B. (2011). ANTIMICROBIAL ACTIVITY OF EUGENOL DERIVATIVES. Heterocyclic Letters, 1(2), 154–157.
Publication Title
Heterocyclic Letters