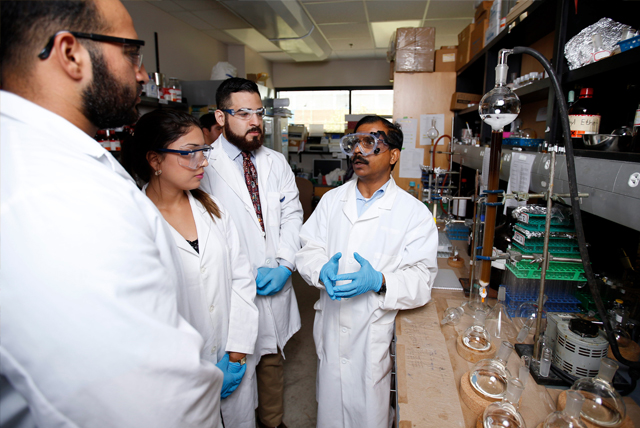 Abstract
Phosphoric acid catalyzed aza-Michael reaction in water has been carried out in an efficient manner at room temperature. The reaction is general for primary, secondary (cyclic, heterocyclic and acyclic), benzylic as well as aromatic amines. No bis-addition was observed for primary amines.
Recommended Citation
Bandyopadhyay, D., Maldonado, S., & Banik, B. K. (2011). PHOSPHORIC ACID CATALYZED AZA-MICHAEL REACTION IN WATER: AN ECOFRIENDLY PROCEDURE. Heterocyclic Letters, 1, 13–16.
Publication Title
Heterocyclic Letters