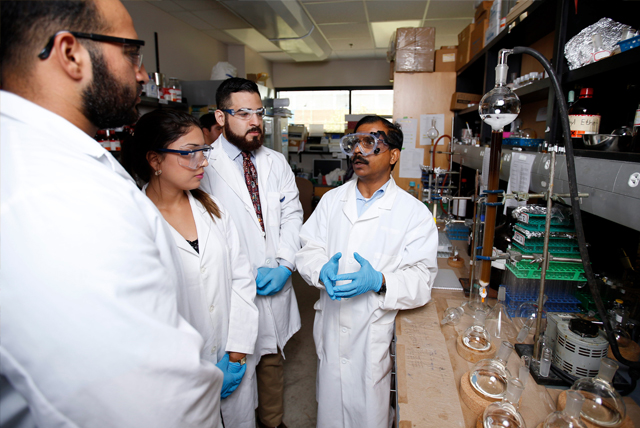 Publication Date
4-30-2021
Abstract
Postsynaptic density protein-95 (PSD95) contributes to the postsynaptic architecture of neuronal synapses and plays an important role in controlling synaptic plasticity. The N-terminal domain of PSD95 (residues 1–71, called PSD95-NT) interacts with target proteins (calmodulin, α-actinin-1 and CDKL5), which regulate the Ca2+-dependent degradation of glutamate receptors. We report complete backbone NMR chemical shift assignments of PSD95-NT (BMRB No. 50752).
Recommended Citation
Zhang, Y., Hell, J.W. & Ames, J.B. Chemical shift assignments of the N-terminal domain of PSD95 (PSD95-NT). Biomol NMR Assign (2021). https://doi.org/10.1007/s12104-021-10028-5
Creative Commons License


This work is licensed under a Creative Commons Attribution 4.0 International License.
Publication Title
Biomolecular NMR Assignments
DOI
10.1007/s12104-021-10028-5