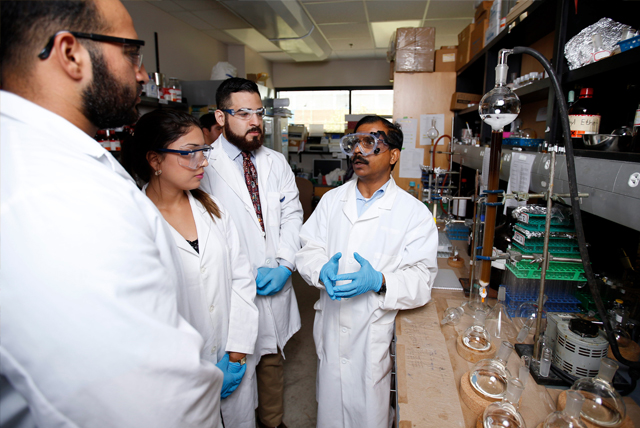 Publication Date
10-30-2021
Abstract
Alkylthio benzene derivatives were effectively synthesized by simultaneous diazotization of aromatic amines and nucleophilic displacement. The method is fairly general and proceeds in moderate yields. Product yields were comparable regardless of steric hindrance of the thiol or of the functional group present in the starting material. The newly developed procedure allowed for the incorporation of a tertiary alkylthio group, which cannot be easily introduced otherwise. The products were characterized by 1H NMR and 13C NMR.
Recommended Citation
Alvarado, Abraham, Juan d Deleija, and Jose J. Gutierrez. "Synthesis of alkylthio benzene derivatives via simultaneous diazotization and nucleophilic displacement." Results in Chemistry 3 (2021): 100227. https://doi.org/10.1016/j.rechem.2021.100227
Creative Commons License


This work is licensed under a Creative Commons Attribution-NonCommercial-No Derivative Works 4.0 International License.
Publication Title
Results in Chemistry
DOI
10.1016/j.rechem.2021.100227