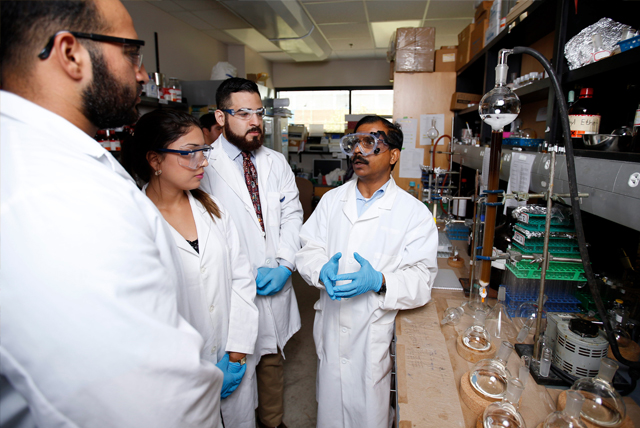 Publication Date
5-9-2022
Abstract
Scientific success in the field of chemistry depends upon the mastery of a wide range of soft skills, most notably scientific writing and speaking. However, training for scientific communication is typically limited at the undergraduate level, where students struggle to express themselves in a clear and logical manner. The underlying issue is deeper than basic technical skills; rather, it is a problem of students' unawareness of a fundamental and strategic framework for writing and speaking with a purpose. The methodology has been implemented for individual mentorship and in our regional summer research program to deliver a blueprint of thought and reasoning that endows students with the confidence and skills to become more effective communicators. Our didactic process intertwines undergraduate research with the scientific method and is partitioned into six steps, referred to as "phases", to allow for focused and deep thinking on the essential components of the scientific method. The phases are designed to challenge the student in their zone of proximal development so they learn to extract and ultimately comprehend the elements of the scientific method through focused written and oral assignments. Students then compile their newly acquired knowledge to create a compelling and logical story, using their persuasive written and oral presentations to complete a research proposal, final report, and formal 20 min presentation. We find that such an approach delivers the necessary guidance to promote the logical framework that improves writing and speaking skills. Over the past decade, we have witnessed both qualitative and quantitative gains in the students' confidence in their abilities and skills (developed by this process), preparing them for future careers as young scientists.
Recommended Citation
Montgomery, Thomas D., et al. "The Scientific Method as a Scaffold to Enhance Communication Skills in Chemistry." Journal of Chemical Education (2022). https://doi.org/10.1021/acs.jchemed.2c00113
Creative Commons License


This work is licensed under a Creative Commons Attribution-NonCommercial-No Derivative Works 4.0 International License.
Publication Title
Journal of Chemical Education
DOI
10.1021/acs.jchemed.2c00113