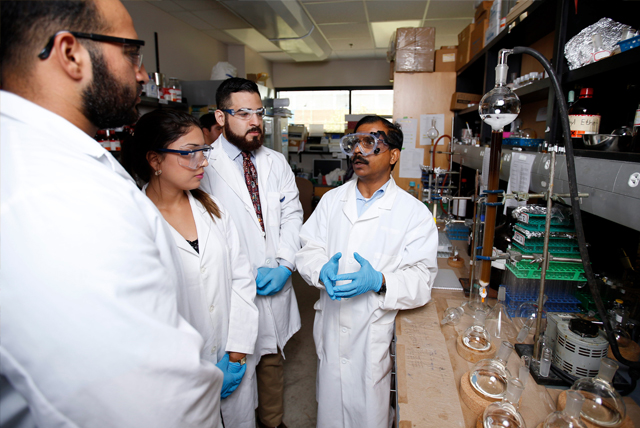 Publication Date
10-28-2022
Abstract
Catalytic conversion of the greenhouse gas CO2 into value-added chemicals and fuels is highly beneficial to the environment, the economy, and the global energy supply. Metal–organic frameworks (MOFs) are promising catalysts for this purpose due to their uniquely high structural and chemical tunability. In the catalyst discovery process, computational chemistry has emerged as an essential tool as it can not only aid in the interpretation of experimental observations but also provide atomistic-level insights into the catalytic mechanism. This Mini Review summarizes recent computational studies on MOF-catalyzed CO2 conversion through different types of reactions, discusses about the usage of various computational methods in those works, and provides a brief perspective of future works in this field.
Recommended Citation
Chen H (2022) Recent advances in computational study and design of MOF catalysts for CO2 conversion. Front. Energy Res. 10:1016406. doi: 10.3389/fenrg.2022.1016406
Creative Commons License


This work is licensed under a Creative Commons Attribution 4.0 International License.
Publication Title
Frontiers in Energy Research
DOI
10.3389/fenrg.2022.1016406