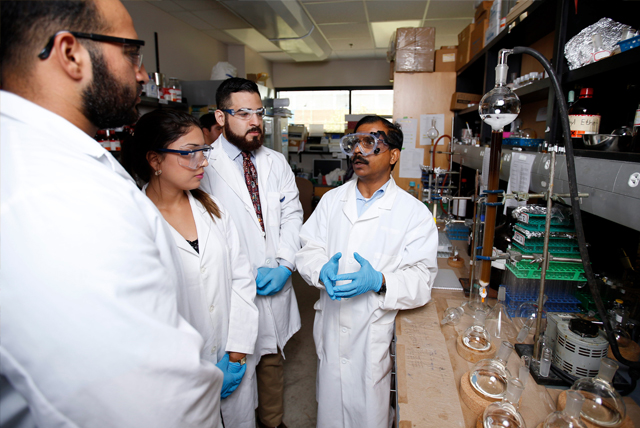 Title
Polycaprolactone-Based Nanofibers and their In-Vitro and In-Vivo Applications in Bone Tissue Engineering
Abstract
The encouraging results using some nanomaterials for bone tissue engineering has prompted researchers to investigate additional materials and their potential applications in in-vitro and in-vivo experiments. Research data suggests that the appropriate feasibility of nanomaterials can be obtained when these are fine-tuned into a scaffold with excellent biocompatibility, without immunological response, and desired biodegradability until new bone formation materializes. Osteoinductivity results from the osteointegration after mechanical interlocking with the material surface occurs, and/or due to the physio-chemical nature mimicking the original bone of the designed nanomaterials. Among the abundance of synthetic polymers, polycaprolactone (PCL) is readily processed into nanofibers using electrospinning or other similar techniques, and their resulting web-like structures (i.e., in the form of electrospun nanofibers) makes them the ideal candidate for mimicking the extracellular matrix present in the bone. Typically, as-spun PCL nanofibers can potentially enhance cell attachment, proliferation, and can boost cell infiltration due to small and large pore sizes, which are appropriate features that favor the growth of soft tissues. However, PCL nanofibers in their pristine form have also proven useful for growing osteoclasts, osteoblasts, osteocytes, and chondrocytes, which are essential for hard tissue regeneration. Nevertheless, to develop a scaffold that holds particular importance in the conversion of a soft-to-hard interface, a series of modifications are needed to create an ideal platform for bone growth. Moreover, the current challenges faced by bone tissue engineering include the need to bridge the barrier for getting vascularized at the defect site, excellent mechanical strength of the nanofibers, immune integration, and vascularization. Therefore, research is more focused on creating functional nanomaterials, which can overcome these issues and can ideally seal the gaps due to insufficient vascularization. In this chapter, we report different fabrication strategies to prepare PCL scaffolds for use in bone regeneration. Extensive descriptions of PCL based frameworks used as bone regenerating materials are discussed in context with the latest developments. In addition to electrospinning, we also introduce different techniques used to prepare PCL nanofibers for various hard tissue related applications. In brief, this chapter will highlight the fabrication strategies using mixed solvents, and how changing these parameters affects the overall nanofibers production.
Recommended Citation
Rashid, R., Sofi, H.S., Macossay, J., Sheikh, F.A. (2020). Polycaprolactone-Based Nanofibers and their In-Vitro and In-Vivo Applications in Bone Tissue Engineering. In: Sheikh, F. (eds) Application of Nanotechnology in Biomedical Sciences. Springer, Singapore. https://doi.org/10.1007/978-981-15-5622-7_2
Publication Title
Application of Nanotechnology in Biomedical Sciences. Springer, Singapore.