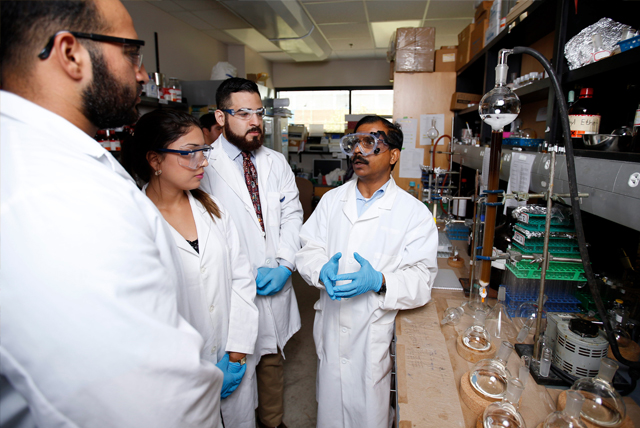 Publication Date
8-12-2005
Abstract
Background
Bartonella species are bacterial blood parasites of animals capable of causing disease in both animals and man. Cat-Scratch Disease (CSD) in humans is caused mainly by Bartonella henselae and is acquired from the cat, which serves as a reservoir for the bacteria. A second species, B. clarridgeiae is also implicated in the disease. Diagnosis of Bartonellosis by culture requires a week or more of incubation on enriched media containing blood, and recovery is often complicated by faster growing contaminating bacteria and fungi. PCR has been explored as an alternative to culture for both the detection and species identification of Bartonella, however sensitivity problems have been reported and false negative reactions due to blood inhibitors have not generally been addressed in test design.
Methods
A novel, nested-PCR was designed for the detection of Bartonella henselae and B. clarridgeiae based on the strategy of targeting species-specific size differences in the 16S-23S rDNA intergenic regions. An Internal Amplification Control was used for detecting PCR inhibition. The nested-PCR was utilized in a study on 103 blood samples from pet and stray cats in Trinidad.
Results
None of the samples were positive by primary PCR, but the Nested-PCR detected Bartonella in 32/103 (31%) cats where 16 were infected with only B. henselae, 13 with only B. clarridgeiae and 3 with both species. Of 22 stray cats housed at an animal shelter, 13 (59%) were positive for either or both species, supporting the reported increased incidence of Bartonella among feral cats.
Conclusion
The usefulness of a single PCR for the detection of Bartonella henselae and B. clarridgeiae in the blood of cats is questionable. A nested-PCR offers increased sensitivity over a primary PCR and should be evaluated with currently used methods for the routine detection and speciation of Bartonella henselae and B. clarridgeiae. In Trinidad, B. henselae and B. clarridgeiae are the predominant species in cats and infection appears highest with stray cats, however B. clarridgeiae may be present at levels similar to that of B. henselae in the pet population.
Recommended Citation
Rampersad, J.N., Watkins, J.D., Samlal, M.S. et al. A nested-PCR with an Internal Amplification Control for the detection and differentiation of Bartonella henselae and B. clarridgeiae: An examination of cats in Trinidad. BMC Infect Dis 5, 63 (2005). https://doi.org/10.1186/1471-2334-5-63
Creative Commons License


This work is licensed under a Creative Commons Attribution 3.0 License.
Publication Title
BMC Infectious Diseases
DOI
https://doi.org/10.1186/1471-2334-5-63