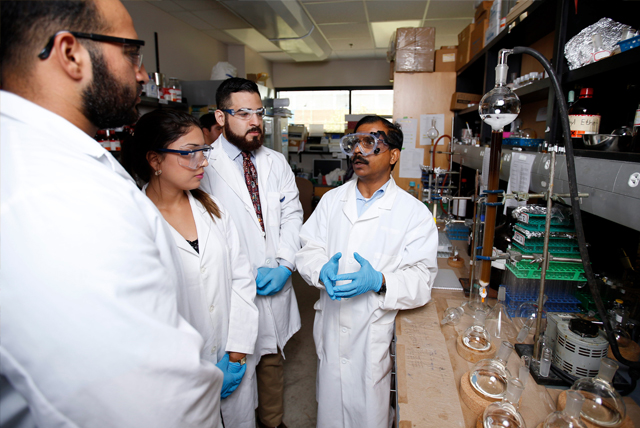 Abstract
Pseudomonas aeruginosa is a multidrug-resistant (MDR) pathogen and a causative agent of both nosocomial and community-acquired infections. The genes (tyrS and tyrZ) encoding both forms of P. aeruginosa tyrosyl-tRNA synthetase (TyrRS-S and TyrRS-Z) were cloned and the resulting proteins purified. TyrRS-S and TyrRS-Z were kinetically evaluated and the Km values for interaction with Tyr, ATP, and tRNATyr were 172, 204, and 1.5 μM and 29, 496, and 1.9 μM, respectively. The kcatobs values for interaction with Tyr, ATP, and tRNATyr were calculated to be 3.8, 1.0, and 0.2 s–1 and 3.1, 3.8, and 1.9 s–1, respectively. Using scintillation proximity assay (SPA) technology, a druglike 2000-compound library was screened to identify inhibitors of the enzymes. Four compounds (BCD37H06, BCD38C11, BCD49D09, and BCD54B04) were identified with inhibitory activity against TyrRS-S. BCD38C11 also inhibited TyrRS-Z. The IC50 values for BCD37H06, BCD38C11, BCD49D09, and BCD54B04 against TyrRS-S were 24, 71, 65, and 50 μM, respectively, while the IC50 value for BCD38C11 against TyrRS-Z was 241 μM. Minimum inhibitory concentrations (MICs) were determined against a panel of clinically important pathogens. All four compounds were observed to inhibit the growth of cultures of both Gram-positive and Gram-negative bacteria organisms with a bacteriostatic mode of action. When tested against human cell cultures, none of the compounds were toxic at concentrations up to 400 μg/mL. In mechanism of inhibition studies, BCD38C11 and BCD49D09 selectively inhibited TyrRS activity by competing with ATP for binding. BCD37H06 and BCD54B04 inhibited TyrRS activity by a mechanism other than substrate competition.
Recommended Citation
Hughes, C. A., Gorabi, V., Escamilla, Y., Dean, F. B., & Bullard, J. M. (2020). Two forms of tyrosyl-tRNA synthetase from pseudomonas aeruginosa: characterization and discovery of inhibitory compounds. SLAS DISCOVERY: Advancing the Science of Drug Discovery, 25(9), 1072-1086. https://doi.org/10.1177/2472555220934793
Creative Commons License


This work is licensed under a Creative Commons Attribution-NonCommercial-No Derivative Works 4.0 International License.
Publication Title
SLAS Discovery
DOI
https://doi.org/10.1177/2472555220934793