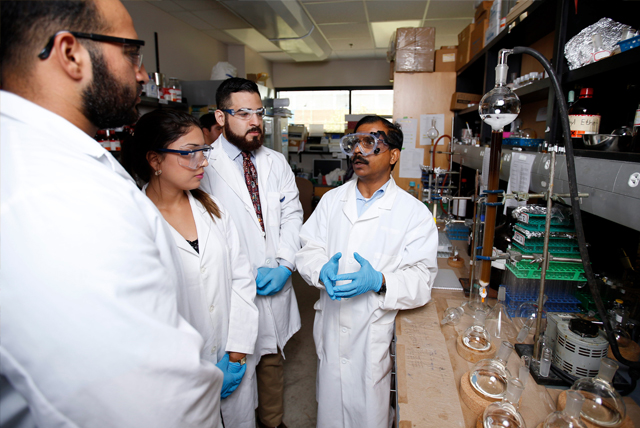 Publication Date
Fall 11-9-2023
Abstract
Introductory Chemistry, this edition is designed for a one-semester, introductory or preparatory chemistry course. Students taking this course need to develop problem-solving skills-but they also must see why these skills are important to them and to their world. Introductory Chemistry extends chemistry from the laboratory to the student's world. It motivates students to learn chemistry by demonstrating how it plays out in their daily lives.
This book draws students into the course through engagement and building their foundational knowledge – while introducing new content and resources to help students build critical thinking and problem-solving skills. allowing students flexibility and ensuring a fully supported learning experience.
Recommended Citation
Muzammil, Mona. 2023. Introductory Chemistry. Edited by Washain Muzammil. Edinburg: The University of Texas Rio Grande Valley. https://scholarworks.utrgv.edu/chem_fac/261.
Publication Title
Introductory Chemistry