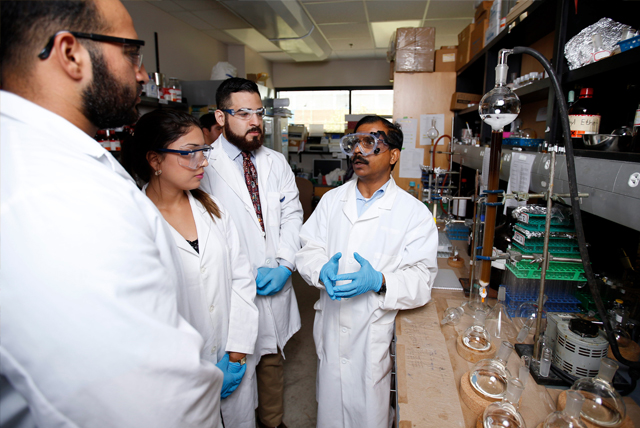 Publication Date
Fall 11-13-2023
Abstract
Carbon dioxide (CO2) capture and conversion to value added products, such as chemicals, polymers, and carbon-based fuels represents a promising approach to transform a potential threat to the environment into a value-added product for long term sustainability. Emerging Carbon Capture Technologies: Towards a Sustainable Future provides a multidisciplinary view of the research that is being carried out in this field, covering materials and processes for CO2 capture and utilization and including a broad discussion of the impact of novel technologies in carbon capture on the energy landscape, society and climate. Of interest to students, researchers and professionals in industries related to greenhouse gas mitigation, post-combustion CO2 capture processes, coal-fired power plants, environmental sustainability, green solvents, green technologies, and the utilization of clean energy for environmental protection, this book covers both the experimental and theoretical aspects of novel materials and process development providing a holistic approach toward a sustainable energy future.
Cost Analysis of adsorption based direct air capture of CO2 using porous sorbents, especially porous polymer networks (PPNs) provide a thorough, non-specialist introduction to technologies aimed at reducing greenhouse gas emissions from burning fossil fuels during power generation and other energy-intensive industrial processes, such as steelmaking. Extensively revised and updated, this second edition provides detailed coverage of key carbon dioxide capture methods along with an examination of the most promising techniques for carbon storage.
The book opens with an introductory section that provides background regarding the need to reduce greenhouse gas emissions, an overview of carbon capture and storage (CCS) technologies, and a primer in the fundamentals of power generation. Chapters focus on key carbon capture technologies, including absorption, adsorption, and membrane-based systems, addressing their applications in both the power and non-power sectors.
Recommended Citation
Muzammil, Mamoona, Muzammil Arshad, and Muazzam Arshad. 2023. Cost Analysis of Adsorption Based Air Capture of CO2. Edinburg: The University of Texas Rio Grande Valley. https://scholarworks.utrgv.edu/chem_fac/262.
Publication Title
Cost Analysis of Adsorption based Air Capture of CO2