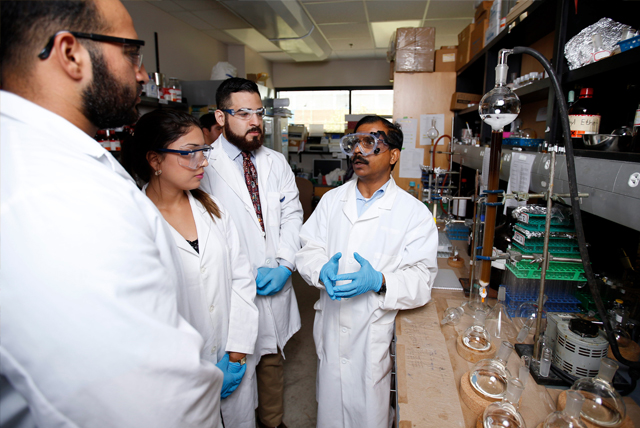 Publication Date
7-1-2009
Abstract
Background: Glucocorticoid is widely used as an anti-inflammatory drug in various diseases however excess of it often causes cardiovascular complications. The present study was undertaken to understand the molecular mechanism of glucocorticoid-induced cardiac dysfunction.
Methods: Rats were treated daily with synthetic glucocorticoid, dexamethasone with or without mifepristone or losartan up to 15 days. Hemodynamic parameters were measured by PV-loop method using Millar's instrument. Cardiac remodelling, fibrosis and oxidative stress were monitored after 15 days.
Results: The systolic blood pressure was increased whereas the heart beat and cardiac output (n=6) were decreased by dexamethasone. Dexamethasone caused increase in the heart weight to body weight ratio (P
Recommended Citation
Roy, Sreerupa Ghose, Priyanka De, Debasri Mukherjee, Vivek Chander, Aditya Konar, Debasish Bandyopadhyay, and Arun Bandyopadhyay. 2009. "Excess of Glucocorticoid Induces Cardiac Dysfunction via Activating Angiotensin II Pathway." Cellular Physiology and Biochemistry 24 (1–2): 1–10. https://doi.org/10.1159/000227803.
Creative Commons License


This work is licensed under a Creative Commons Attribution-NonCommercial-No Derivative Works 4.0 International License.
Publication Title
Cellular Physiology and Biochemistry