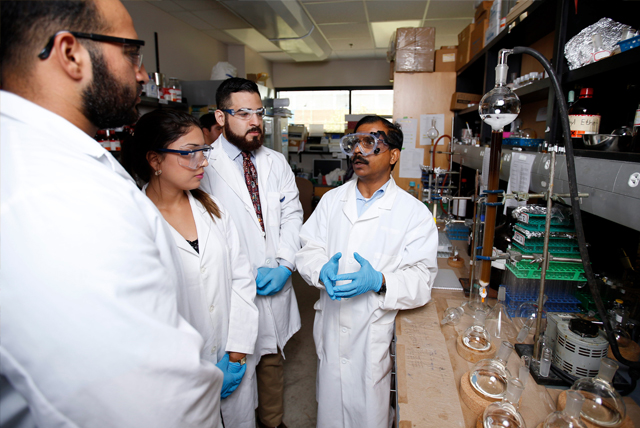 Publication Date
4-9-2010
Abstract
An expeditious synthesis of N-substituted pyrroles has been developed by reacting 2,5-dimethoxy tetrahydrofuran and several amines using a microwave-induced molecular iodine-catalyzed reaction under solventless conditions.
Recommended Citation
Bandyopadhyay, D., Mukherjee, S., & Banik, B. K. (2010). An Expeditious Synthesis of N-substituted Pyrroles via Microwave-Induced Iodine-Catalyzed Reactions under Solventless Conditions. Molecules, 15(4), 2520–2525. https://doi.org/10.3390/molecules15042520
Creative Commons License


This work is licensed under a Creative Commons Attribution 4.0 International License.
Publication Title
Molecules
DOI
10.3390/molecules15042520