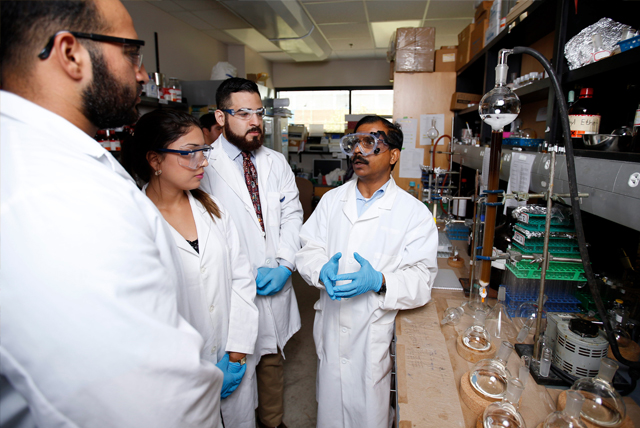 Abstract
Bismuth salts-mediated reactions are developed for the synthesis of diverse organic molecules of medicinal significance. Reactions conducted with bismuth salts are environmentally friendly and these may proceed due to the release of acids in the media. Bismuth salt may also act as a Lewis acid in these reactions. Versatile organic molecules in chiral and achiral forms are synthesized using bismuth salts-induced reactions at our research laboratory.
Recommended Citation
Bandyopadhyay, D., & Banik, B. K. (2020). Versatile Bismuth Salts-induced Reactions From Our Laboratory: A Perspective. Heterocyclic Letters, 10(2), 341–346.
Publication Title
Heterocyclic Letters