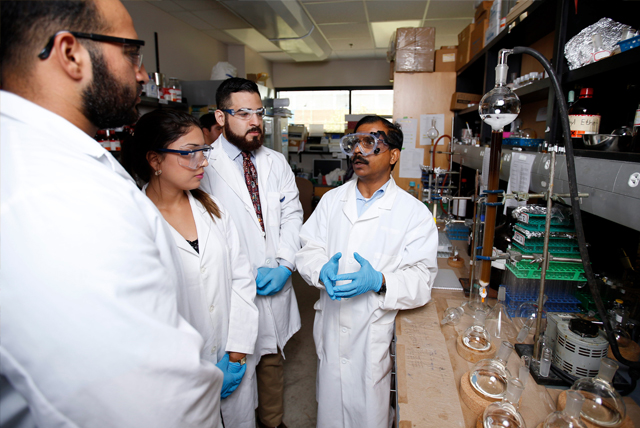 Abstract
Synthesis of amino β-lactams is a crucial objective because of the medicinal properties associated with them and the products derived from of them. Stereocontrolled synthesis of phthalimido β-lactams is performed and cis and trans-phthalimido β-lactams are deprotected with ethylene diamine (and other reagents) to amino β-lactams of diverse structures in excellent yield. This reaction is also conducted under solventless conditions to afford identical products.
Recommended Citation
Paniagua, A., Yadav, R. N., Chandra, S., & Banik, B. K. (2018). STEREOSELECTIVITY OF PHTHALIMIDO β-LACTAMS FORMATION: SYNTHESIS OF 3-AMINO β-LACTAMS THROUGH A FACILE DEPROTECTION REACTION. Heterocyclic Letters, 8(2), 287–295.
Publication Title
Heterocyclic Letters