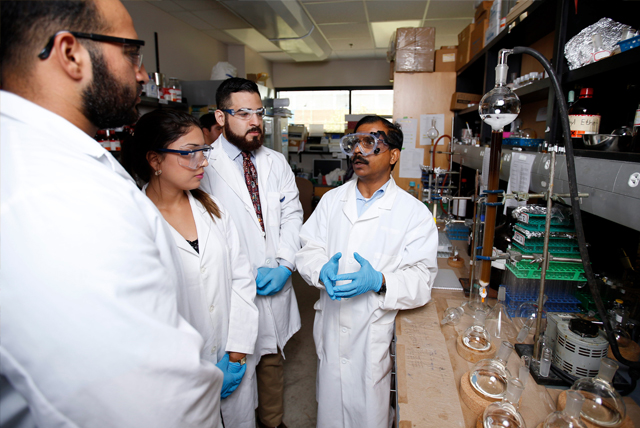 Abstract
Reaction of commercially available 2,5-hexanedione and primary amino compounds in the presence of ammonium chloride produced N-substituted pyrroles in excellent yield. In contrast to other available methods, this current procedure for the preparation of pyrroles is exceedingly simple, efficient, and eco-friendly and therefore, may find numerous applications in this field.
Recommended Citation
Bandyopadhyay, D., & Banik, B. K. (2017). AMMONIUM CHLORIDE-INDUCED SYNTHESIS OF PYRROLES VIA PAAL- KNORR REACTION. Heterocyclic Letters, 7(2), 463–465.
Publication Title
Heterocyclic Letters