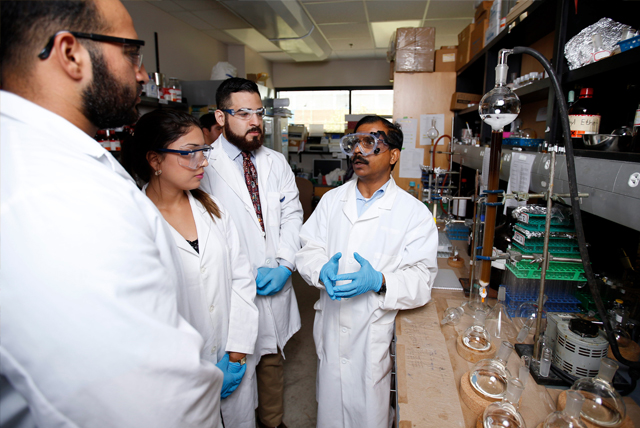 Abstract
Synthesis of novel C-4 disubstituted beta-lactam that has N-methyl pyrrole system has been achieved through Staudinger cycloaddition reaction of acid chloride and imine. Interestingly, this reaction has produced a single stereoisomer.
Recommended Citation
Rodriguez, R., Nambiar, A., Yadav, R., & Banik, B. (2014). SYNTHESIS OF NOVEL C-4 DISUBSTITUTED β-LACTAMS THROUGH STAUDINGER CYCLOADDITION REACTION. Heterocyclic Letters, 4(3), 417–419.
Publication Title
Heterocyclic Letters