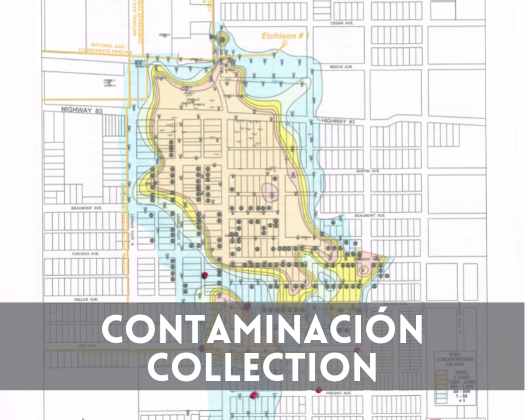 The Contaminación Collection, or the McAllen Toxic Plume Case, documents the 180 Mexican American families in McAllen, Texas, who were impacted by toxic petroleum hydrocarbon (benzene leakage) contamination in an area of 1.5 million square feet.
The collection consists of original source material compiled by attorneys Scott McLain and Richard Roth, who represented the McAllen families. Materials include 500+ visual aids, 800+ boxes of plaintiffs and evidence, and 650+ hours of audio-visual testimonies related to the toxic plume recorded from 1991 to 2004.
The collection contains restricted material and is open for research on a limited basis. All digitized audio-visual materials are available via Internet Archive Contaminación Collection.
Grant Funding: Digitization of the audio-visual materials, including community and expert testimonies, was made possible by the Texas State Library and Archives Commission.
Click here to access the Contaminación Collection Research Guide.
Printing is not supported at the primary Gallery Thumbnail page. Please first navigate to a specific Image before printing.