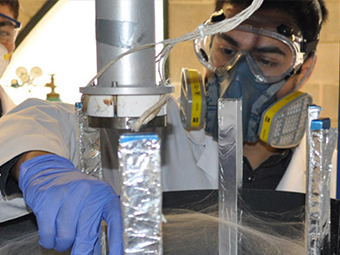 Abstract
Node embeddings have been attracting increasing attention during the past years. In this context, we propose a new ensemble node embedding approach, called TENSEMBLE2VEC, by first generating multiple embeddings using the existing techniques and taking them as multiview data input of the state-of-art tensor decomposition model namely PARAFAC2 to learn the shared lower-dimensional representations of the nodes. Contrary to other embedding methods, our TENSEMBLE2VEC takes advantage of the complementary information from different methods or the same method with different hyper-parameters, which bypasses the challenge of choosing models. Extensive tests using real-world data validates the efficiency of the proposed method.
Recommended Citation
Chen, J., & Papalexakis, E. E. (2020). Ensemble Node Embeddings using Tensor Decomposition: A Case-Study on DeepWalk. arXiv preprint arXiv:2008.07672.