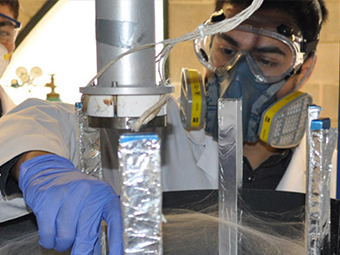 Document Type
Conference Proceeding
Publication Date
1-20-2022
Abstract
Despite several iconic innovations in wireless networks, cellular service still remains largely unreliable with regards to non-urban network coverage. Cellular providers often need to make roaming agreements among each other for serving their customers with basic connectivity in areas where they do not have coverage. Considering all the technical limitations of domestic roaming, we present a "wireless peering" model for settlement-free spectrum sharing. It allows providers to extend their coverage to "off-network" regions without any hardware modifications. Its software-defined nature makes the model highly scalable, easy to deploy and cost-effective. Simulation results show a significant improvement in off-network wireless speed, data allowance, and network coverage as well as increase in provider revenue when compared to roaming.
Recommended Citation
S. Mustafa, S. Seth, M. Yuksel and M. Rahman, "Cellular Service with Settlement-Free Peering," 2021 IEEE International Symposium on Dynamic Spectrum Access Networks (DySPAN), 2021, pp. 153-162, doi: 10.1109/DySPAN53946.2021.9677342.
Publication Title
2021 IEEE International Symposium on Dynamic Spectrum Access Networks (DySPAN)
DOI
10.1109/DySPAN53946.2021.9677342