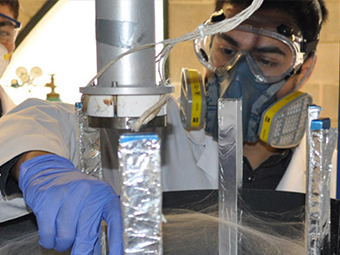 Abstract
Synthetic aperture radar (SAR) is an effective remote sensor for target detection and recognition. Deep learning has a great potential for implementing automatic target recognition based on SAR images. In general, Sufficient labeled data are required to train a deep neural network to avoid overfitting. However, the availability of measured SAR images is usually limited due to high cost and security in practice. In this paper, we will investigate the relationship between the recognition performance and training dataset size. The experiments are performed on three classifiers using MSTAR (Moving and Stationary Target Acquisition and Recognition) dataset. The results show us the minimum size of the training set for a particular classification accuracy.
Recommended Citation
W. Kuang, W. Dong and L. Dong, "The Effect of Training Dataset Size on SAR Automatic Target Recognition Using Deep Learning," 2022 IEEE 12th International Conference on Electronics Information and Emergency Communication (ICEIEC), 2022, pp. 13-16, doi: 10.1109/ICEIEC54567.2022.9835077.
Publication Title
2022 IEEE 12th International Conference on Electronics Information and Emergency Communication (ICEIEC)
DOI
10.1109/ICEIEC54567.2022.9835077