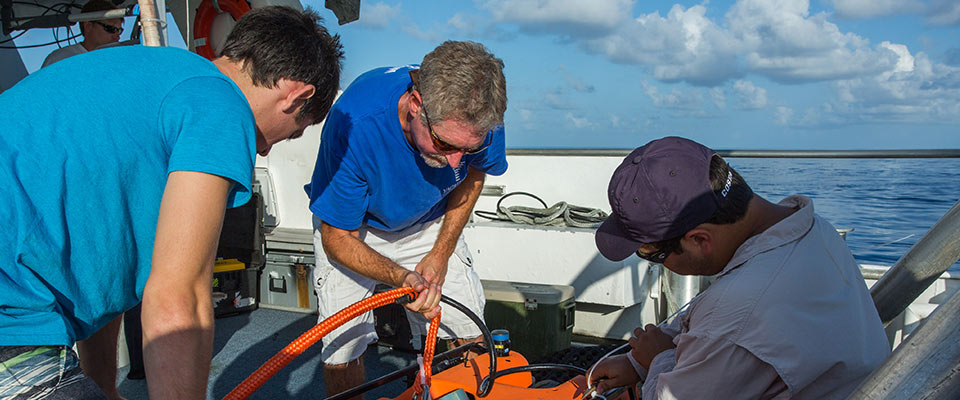 Publication Date
11-21-2019
Abstract
The use of genetics in recent years has brought to light the need to reevaluate the classification of many gorgonian octocorals. This study focuses on two Leptogorgia species—Leptogorgia virgulata and Leptogorgia hebes—from the northwestern Gulf of Mexico (GOM). We target complete mitochondrial genomes and mtMutS sequences, and integrate this data with previous genetic research of gorgonian corals to resolve phylogenetic relationships and estimate divergence times. This study contributes the first complete mitochondrial genomes for L. ptogorgia virgulata and L. hebes. Our resulting phylogenies stress the need to redefine the taxonomy of the genus Leptogorgia in its entirety. The fossil-calibrated divergence times for Eastern Pacific and Western Atlantic Leptogorgia species based on complete mitochondrial genomes shows that the use of multiple genes results in estimates of more recent speciation events than previous research based on single genes. These more recent divergence times are in agreement with geologic data pertaining to the formation of the Isthmus of Panama.
Recommended Citation
Silvestri, S., Figueroa, D. F., Hicks, D., & Figueroa, N. J. (2019). Mitogenomic phylogenetic analyses of Leptogorgia virgulata and Leptogorgia hebes (Anthozoa: Octocorallia) from the Gulf of Mexico provides insight on Gorgoniidae divergence between Pacific and Atlantic lineages. Ecology and Evolution, 9(24), 14114–14129. https://doi.org/10.1002/ece3.5847
Creative Commons License


This work is licensed under a Creative Commons Attribution 4.0 International License.
Publication Title
Ecology and Evolution