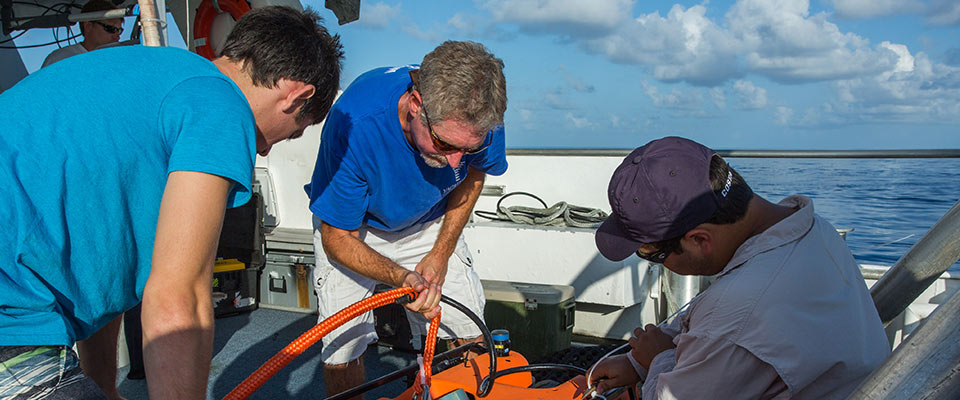 Abstract
We report the design, sea trials, and scientific operation of a fast vertical profiling autonomous underwater vehicle, called Clio, designed to cost-effectively improve the understanding of marine microorganism ecosystem dynamics on a global scale by collecting high-volume filter samples autonomously, in contrast to conventional techniques that require a ship's wire.
Recommended Citation
M. V. Jakuba, J. A. Breier, D. Gómez-Ibáñez, K. Tradd and M. A. Saito, "Clio: An Autonomous Vertical Sampling Vehicle for Global Ocean Biogeochemical Mapping," 2018 IEEE/OES Autonomous Underwater Vehicle Workshop (AUV), Porto, Portugal, 2018, pp. 1-8, doi: 10.1109/AUV.2018.8729797.
Publication Title
2018 IEEE/OES Autonomous Underwater Vehicle Workshop (AUV)
DOI
10.1109/AUV.2018.8729797