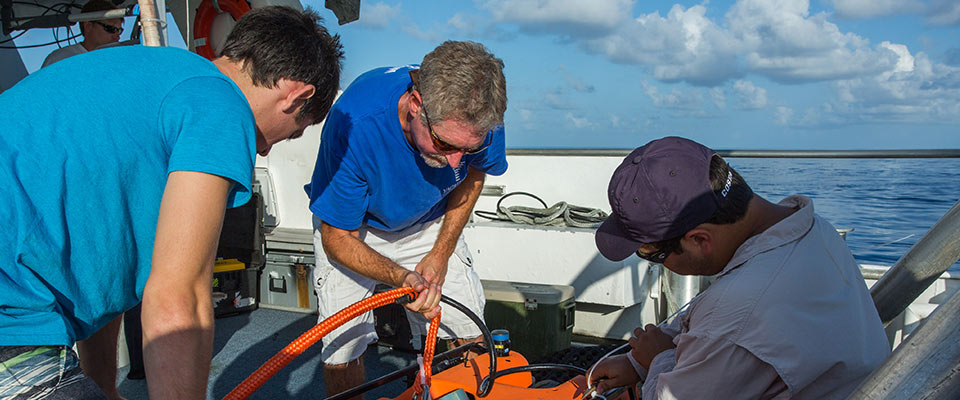 Abstract
We investigated the influence of elevated CO2 and O3 on soil N cycling within the soybean growing season and across soil environments (i.e., rhizosphere and bulk soil) at the Soybean Free Air Concentration Enrichment (SoyFACE) experiment in Illinois, USA. Elevated O3 decreased soil mineral N likely through a reduction in plant material input and increased denitrification, which was evidenced by the greater abundance of the denitrifier gene nosZ. Elevated CO2 did not alter the parameters evaluated and both elevated CO2 and O3 showed no interactive effects on nitrifier and denitrifier abundance, nor on total and mineral N concentrations. These results indicate that elevated CO2 may have limited effects on N transformations in soybean agroecosystems. However, elevated O3 can lead to a decrease in soil N availability in both bulk and rhizosphere soils, and this likely also affects ecosystem productivity by reducing the mineralization rates of plant-derived residues.
Recommended Citation
Pujol Pereira, E. I., Chung, H., Scow, K., Sadowsky, M. J., van Kessel, C., & Six, J. (2011). Soil nitrogen transformations under elevated atmospheric CO₂ and O₃ during the soybean growing season. Environmental pollution (Barking, Essex : 1987), 159(2), 401–407. https://doi.org/10.1016/j.envpol.2010.10.033
Creative Commons License


This work is licensed under a Creative Commons Attribution-NonCommercial-No Derivative Works 4.0 International License.
Publication Title
Environmental Pollution
DOI
10.1016/j.envpol.2010.10.033