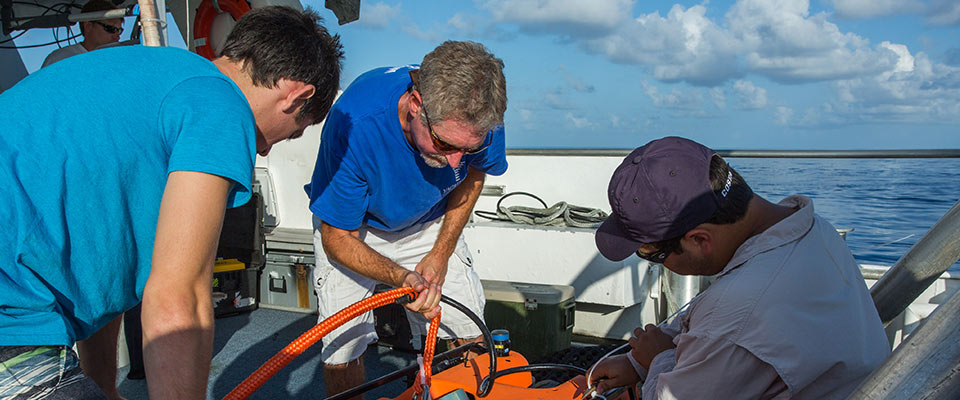 Publication Date
10-15-2021
Abstract
We report the complete mitochondrial genomes of two antipatharian species, Stichopathes sp. SCBUCN-8849 and Stichopathes sp. SCBUCN-8850, collected between 120 and 180 m depth off Rapa Nui (∼ −27.1°, −109.4°). The size of the two mitogenomes are 20,389 bp (29.0% A, 15.2% C, 19.9% G, and 35.9% T) and 20,463 bp (29.0% A, 15.3% C, 19.9% G, and 35.8% T), respectively. Both mitogenomes have the classic Hexacorallia gene content of 13 protein-coding, two rRNA, and two tRNA genes plus a COX1 intron with embedded HEG as found in the Antipathidae and other antipatharian families.
Recommended Citation
Cynthia M. Asorey, Javier Sellanes, Daniel Wagner & Erin E. Easton (2021) Complete mitochondrial genomes of two species of Stichopathes Brook, 1889 (Hexacorallia: Antipatharia: Antipathidae) from Rapa Nui (Easter Island), Mitochondrial DNA Part B, 6:11, 3226-3228, DOI: 10.1080/23802359.2021.1990150
Creative Commons License


This work is licensed under a Creative Commons Attribution 4.0 International License.
Publication Title
MITOCHONDRIAL DNA PART B
DOI
10.1080/23802359.2021.1990150