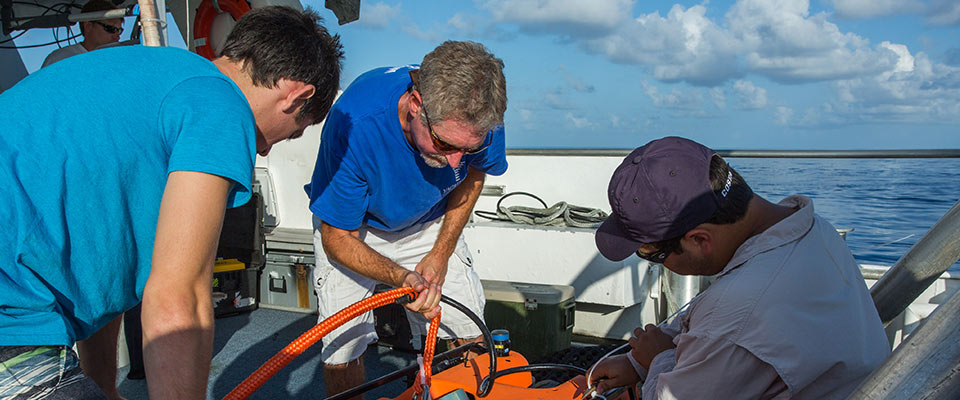 Abstract
Mesobot, a new class of autonomous underwater vehicle, will address specific unmet needs for observing slow-moving targets in the midwater ocean. Mesobot will track targets such as zooplankton, fish, and descending particle aggregates using a control system based on stereo cameras and a combination of thrusters and a variable buoyancy system. The vehicle will also be able to collect biogeochemical and environmental DNA (eDNA) samples using a pumped filter sampler.
Recommended Citation
D. R. Yoerger et al., "Mesobot: An Autonomous Underwater Vehicle for Tracking and Sampling Midwater Targets," 2018 IEEE/OES Autonomous Underwater Vehicle Workshop (AUV), Porto, Portugal, 2018, pp. 1-7, doi: 10.1109/AUV.2018.8729822.
Publication Title
2018 IEEE/OES Autonomous Underwater Vehicle Workshop (AUV)
DOI
10.1109/AUV.2018.8729822