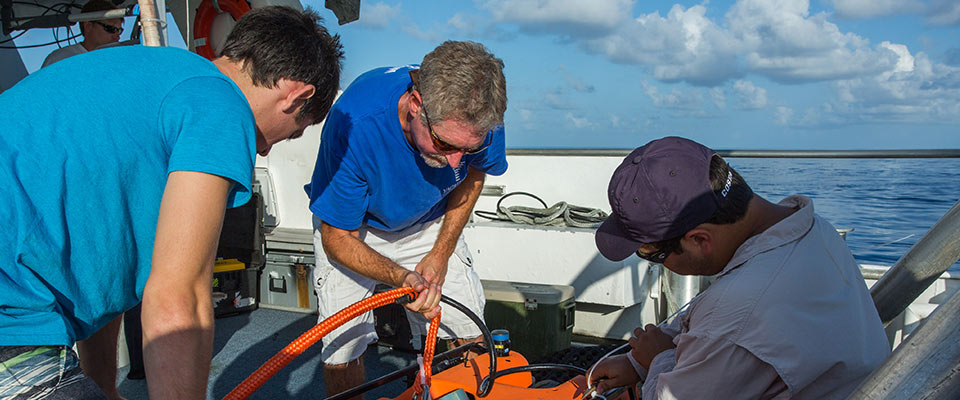 Abstract
The delta of the Rio Grande/Rio Bravo in southernmost Texas and northern Tamaulipas is one of the major deltas of North America. Over 600,000 people live on the Holocene delta and river plain, and a million more on its Pleistocene ancestors, yet geo-logic knowledge is limited. Combining available geologic information with global satellite photography gives a balanced view of an important delta. The Holocene delta begins at a point west of San Benito, Texas, forming a classic eastward-opening delta. Over half of the delta lies south of the present Rio Grande drainage. The delta passes westward into a floodplain that becomes entrenched into older rocks westward to Roma. In this delta, distributary channels or resacas are extremely sinuous and show a pronounced levee rise. A yazoo stream in the floodplain cuts northward across Pleistocene deposits to form a displaced delta. The delta plain is extensively modified by eolian processes. Erosion of clay-rich algal mats from exposed esteros (large, shallow ephemeral lakes) create complex 'clay dune' deposits that form 6 m (20 ft) high hills (lomitas) on the flat plain. Dominant SE to SSE winds affect sand movement along the transgressive shorelines. Longshore movement is particularly effective on the north side of the delta, less so on the south side. The delta appears to have formed between 8000 and 3000 years BP by a robust, sediment-loaded Rio Grande. This period occurs during the Holocene Climatic Optimum, which was a dry time (altithermal) on the High Plains. Since 3000 years BP, the delta has been much less active and has been transgressed by barrier systems. The delta today is inactive, because of upstream reservoirs built since the 1940s. Before then, the river had irregular high discharge due to tropical systems and contributions from the upper Rio Grande system. The Pleistocene deltas that form the Beaumont surface underlying McAllen, Edinburg, and Harlingen probably exhibit similar landforms.
Recommended Citation
Ewing, Thomas, and Juan Gonzalez. "The Late Quaternary Rio Grande Delta— A Distinctive, Underappreciated Geologic System." Gulf Coast Association of Geological Societies Transactions, vol. 66, Sept. 2016, pp. 169–80.
Publication Title
Gulf Coast Association of Geological Societies Transactions