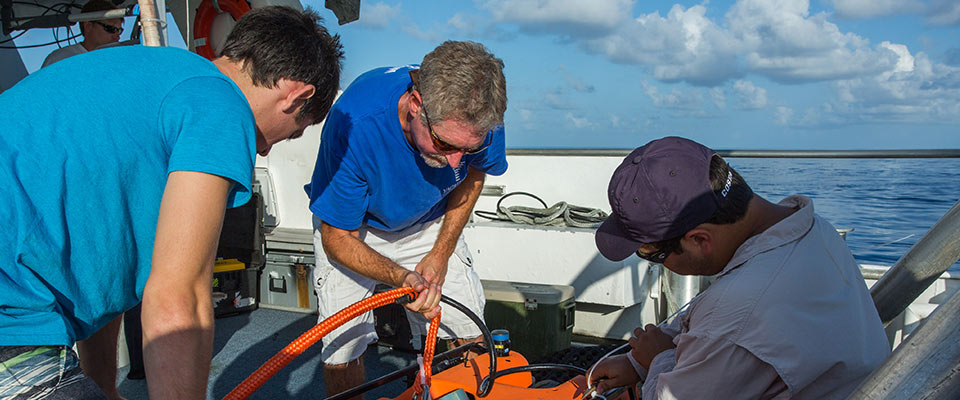 Publication Date
1-4-2023
Abstract
Acoustic propagation measurements were collected in a seagrass meadow in a shallow lagoon for periods of over 65 h in winter and 93 h in summer. A bottom-deployed sound source transmitted chirps (0.1–100 kHz) every 10 min that were received on a four-receiver horizontal hydrophone array. Oceanographic probes measured various environmental parameters. Daytime broadband acoustic attenuation was 2.4 dB greater in summer than winter, and the median received acoustic energy levels were 8.4 dB lower in summer compared to winter. These differences were attributed in part to seasonal changes in photosynthesis bubble production and above-ground seagrass biomass.
Recommended Citation
Lee, Kevin M., et al. "Inter-seasonal comparison of acoustic propagation in a Thalassia testudinum seagrass meadow in a shallow sub-tropical lagoon." JASA Express Letters 3.1 (2023): 010801. https://doi.org/10.1121/10.0016752
Creative Commons License


This work is licensed under a Creative Commons Attribution 4.0 International License.
Publication Title
JASA Express Letters