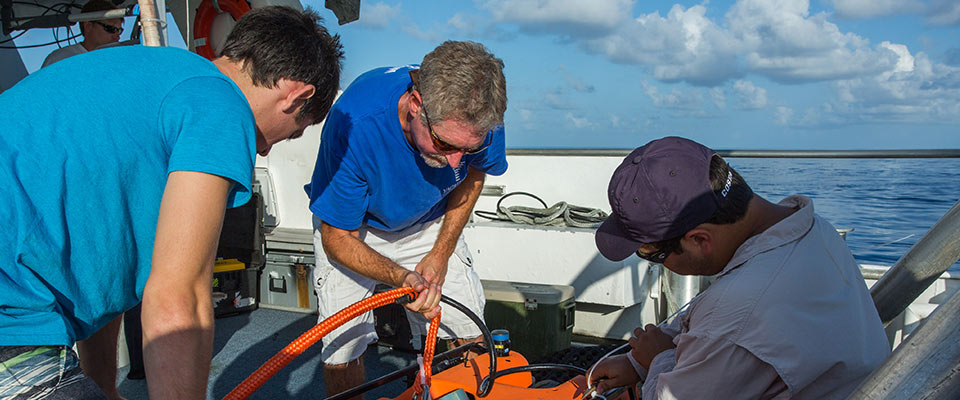 Publication Date
4-13-2020
Abstract
We report the first complete Stolonifera mitochondrial genome. Carijoa riisei (Duchassaing & Michelotti, 1860) isolate CLP2_A03 was collected by scuba at 32 m on the USTS Texas Clipper (27° 53.7827′N, 93° 36.2702′W). The complete mitogenome has the ancestral octocoral gene order for its 14 protein-coding genes, two rRNA genes, and one tRNA gene. It is 18,714 bp (30.7% A, 15.8% C, 18.8% G, and 34.7% T). Of the Alcyonacea mitogenomes published to date, it is most genetically similar (94% uncorrected) to Sinularia ceramensis Verseveldt, 1977 (NC_044122).
Recommended Citation
Easton, Erin E., and David Hicks. 2020. "Complete Mitochondrial Genome of Carijoa Riisei (Duchassaing & Michelotti, 1860) (Octocorallia: Alcyonacea: Stolonifera: Clavulariidae)." Mitochondrial DNA Part B 5 (2): 1826–27. https://doi.org/10.1080/23802359.2020.1750998.
Creative Commons License


This work is licensed under a Creative Commons Attribution 4.0 International License.
Publication Title
Mitochondrial DNA Part B
DOI
10.1080/23802359.2020.1750998