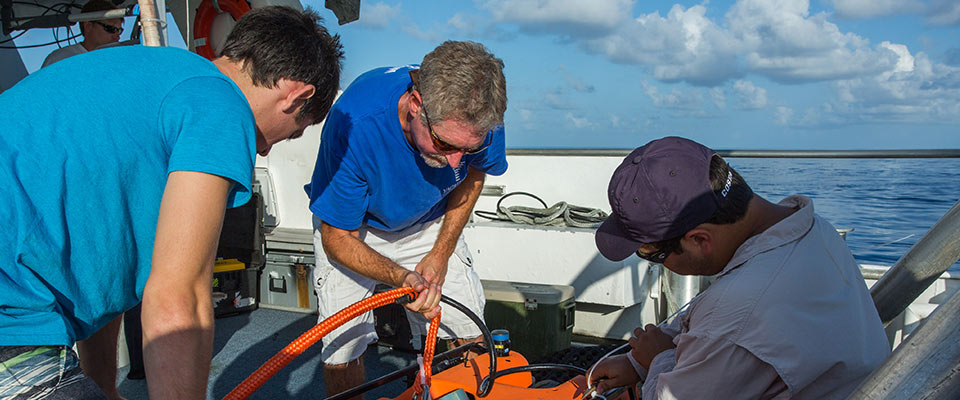 Publication Date
9-20-2023
Abstract
Microplastic pollution has emerged as a global environmental concern, exhibiting wide distribution within marine ecosystems, including the Arctic Ocean. Limited Arctic microplastic data exist from beached plastics, seabed sediments, floating plastics, and sea ice. However, no studies have examined microplastics in the sea ice of the Canadian Arctic Archipelago and Tallurutiup Imanga National Marine Conservation Area, and few have explored Arctic marginal seas' water column. The majority of the microplastic data originates from the Eurasian Arctic, with limited data available from other regions of the Arctic Ocean. This study presents data from two distinct campaigns in the Canadian Arctic Archipelago andWestern Arctic marginal seas in 2019 and 2020. These campaigns involved sampling from different regions and matrices, making direct comparisons inappropriate. The study's primary objective is to provide insights into the spatial and vertical distribution of microplastics. The results reveal elevated microplastic concentrations within the upper 50 m of the water column and significant accumulation in the sea ice, providing evidence to support the designation of sea ice as a microplastic sink. Surface seawater exhibits a gradient of microplastic counts, decreasing from the Chukchi Sea towards the Beaufort Sea. Polyvinyl chloride polymer (~60%) dominated microplastic composition in both sea ice and seawater. This study highlights the need for further investigations in this region to enhance our understanding of microplastic sources, distribution, and transport.
Recommended Citation
D'Angelo, A.; Trenholm, N.; Loose, B.; Glastra, L.; Strock, J.; Kim, J. Microplastics Distribution within Western Arctic Seawater and Sea Ice. Toxics 2023, 11, 792. https://doi.org/10.3390/toxics11090792
Creative Commons License


This work is licensed under a Creative Commons Attribution 4.0 International License.
DOI
https://doi.org/10.3390/toxics11090792