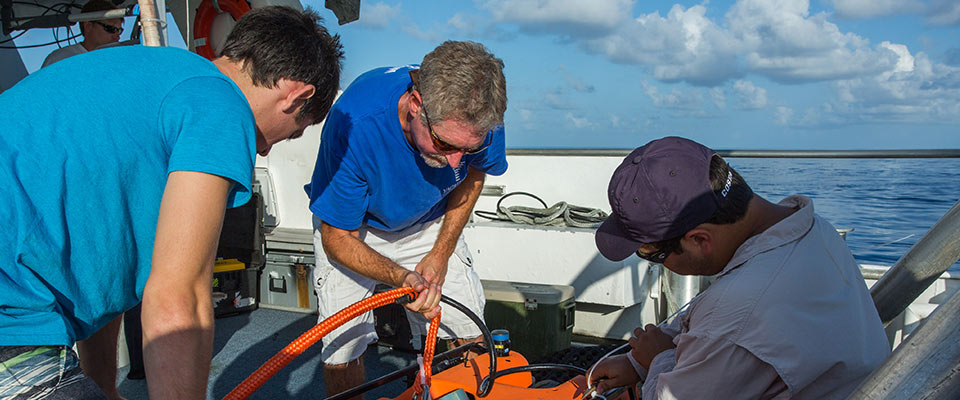 Abstract
Highlights
We observed effects of pesticides exposure on free-swimming behaviors in goldfish.

Pesticides profoundly impacting natural swimming patterns.

Behavioral analysis showed a dose- and time-dependent, decrease in distance swam.

Vertical/horizontal spatial behavioral use both affected under exposure conditions.
Abstract
The prevalence of pesticides in the aquatic environment continues to increase due to anthropogenic activities and poses a threat to aquatic organisms. Notably, the intensive use of pesticides can cause detrimental effects (i.e., chemical stressors) on animal behavior. The aim of this study was to determine the short-term exposure effects (5-day) of an environmentally relevant pesticide mixture (low- and high-dose: metolachlor 2.4 and 12 μg/L; linuron 2.0 and 10 μg/L; isoproturon 1.2 and 6.0 μg/L; tebucanazole 1.2 and 6.0 μg/L; alconifen 0.8 and 4.0 μg/L; atrazine 0.4 and 2.0 μg/L; pendimethalin; 0.4 and 2.0 μg/L; azinphos-methyl 0.8 and 4.0 μg/L) on fish swimming behaviors. Results indicated that a low dose of pesticide mixture decreased the distance swam in goldfish. Spatial behavior use was also altered during short-term pesticide exposure, with increased time spent in the lowest horizontal region in aquariums in both low- and high-dose exposure groups. In vertical spatial use analysis, all exposure groups showed lowered amounts of time spent in the middle region in aquariums, especially in high-dose exposure groups. Collectively, these data indicate that short-term exposure to pesticide mixture significantly alters free-swimming behavior in teleost species.
Recommended Citation
Cantu, Esmirna, et al. "Effects of short-term exposure to a pesticide mixture on free-swimming behavior in goldfish, Carassius auratus." Journal of Hazardous Materials Advances 11 (2023): 100350. https://doi.org/10.1016/j.hazadv.2023.100350
Creative Commons License


This work is licensed under a Creative Commons Attribution-NonCommercial-No Derivative Works 4.0 International License.
Publication Title
Journal of Hazardous Materials Advances
DOI
10.1016/j.hazadv.2023.100350