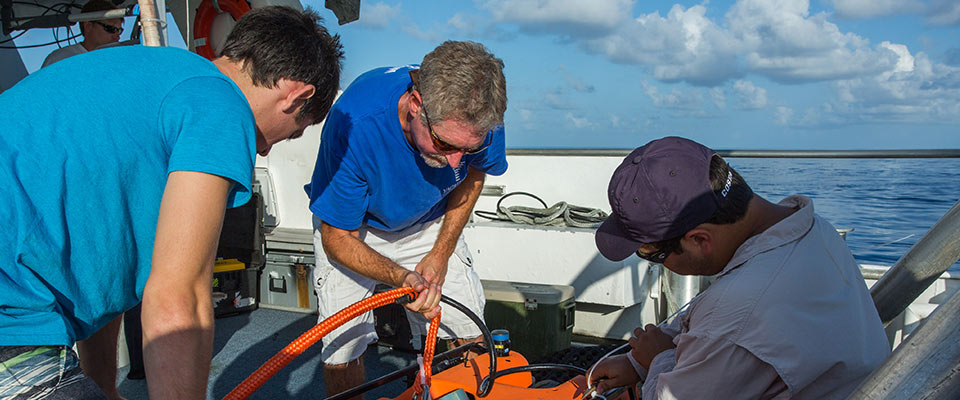 Abstract
We report the first complete mitochondrial genome of Callogorgia. Callogorgia cf. gracilis isolate DFH32_518B was collected by a remotely operated vehicle at 98 m on McGrail Bank (27.9840725°N, 92.604242°W). The complete mitogenome is 18,937 bp (27.8% A, 18.3% C, 19.8% G, and 34.1% T) and has the ancestral octocoral gene order for its 14 protein-coding genes, two rRNA genes, and one tRNA gene. It is sister to and ∼96.6% similar (uncorrected) to Narella hawaiiensis, the only other complete mitogenome reported for Primnoidae. The cox1 + igr1 + mtMutS region differs by two base pairs (0.12%) from the only reported C. gracilis haplotype.
Recommended Citation
Erin E. Easton & David Hicks (2019) Complete mitochondrial genome of Callogorgia cf. gracilis (Octocorallia: Calcaxonia: Primnoidae), Mitochondrial DNA Part B, 4:1, 361-362, DOI: 10.1080/23802359.2018.1544042
Creative Commons License


This work is licensed under a Creative Commons Attribution 4.0 International License.
Publication Title
Mitochondrial DNA Part B
DOI
10.1080/23802359.2018.1544042