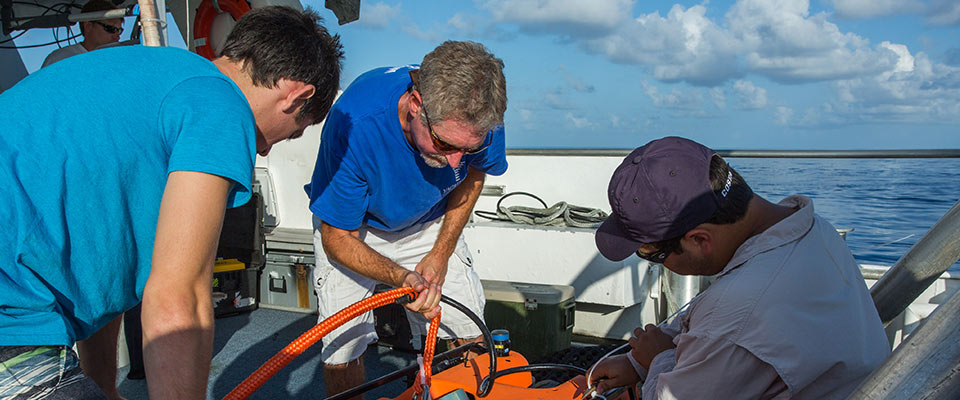 Abstract
Deep-sea metazoan meiofaunal specimens are usually extracted from muddy samples by centrifugation in a fluid in which meiofauna tend to float and sediment particles tend to sink. Although the procedure is in common use, its efficiency has seldom been examined. The study reported here showed that well-trained operators extracted metazoan meiofauna with efficiencies that were different enough to be a concern in quantitative studies. Therefore, samples should be assigned to operators in a stratified-random manner. In the course of these studies, both operators also extracted individuals of the common nematode family Desmoscolecidae significantly less efficiently than other nematode families, a bias that could interfere with studies that compared relative abundances of nematode families.
Recommended Citation
Rohal, M., Thistle, D. Easton E. E. 2018. Extraction of metazoan meiofauna from muddy deep-sea samples: operator and taxon effects on efficiency. Journal of Experimental Marine Biology and Ecology 502, 105–110. http://dx.doi.org/10.1016/j.jembe.2017.01.006
Creative Commons License


This work is licensed under a Creative Commons Attribution-NonCommercial-No Derivative Works 4.0 International License.
Publication Title
Journal of Experimental Marine Biology and Ecology
DOI
10.1016/j.jembe.2017.01.006