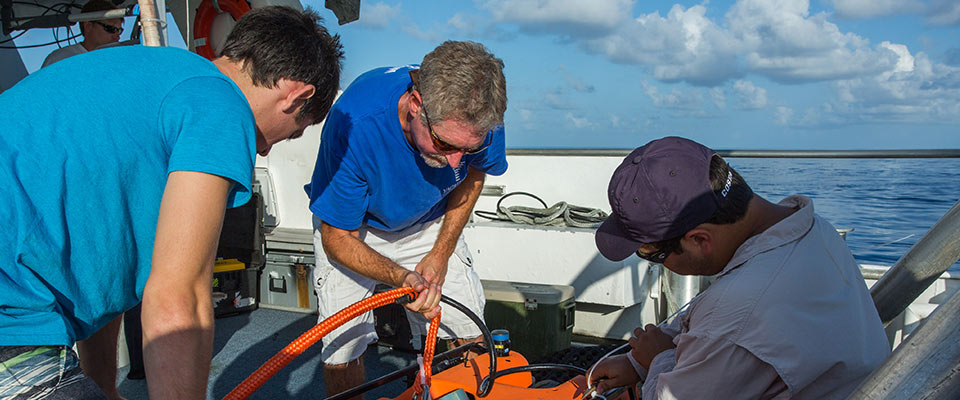 Publication Date
10-24-2019
Abstract
We quantified nitrous oxide (N2O) fluxes and total denitrification (N2O + N2) in an acidic (Ferralsol) and a near-neutral pH soil (Cambisol) to determine whether biochar's alkalinization effect could be the mechanism inducing potential reductions in N2O fluxes. In Ferralsol, decreases in N2O emissions and in the N2O to N2O + N2 ratio were observed in both biochar and lime treatments. In Cambisol, neither biochar nor lime decreased N2O emissions, despite significantly increasing soil pH. The abundance and community structure of nosZ gene-bearing microorganisms indicated that gene abundances did not explain biochar effects, but a higher diversity of nosZ gene-bearing microorganisms correlated to lower total denitrification. Overall, our results suggest that biochar's potential to decrease N2O emissions, through soil alkalinization, may be more effective in acidic soils.
Recommended Citation
Pujol Pereira, Engil Isadora, Jérôme Léchot, Rafaela Feola Conz, Abmael da Silva Cardoso, and Johan Six. 2019. "Biochar Enhances Nitrous Oxide Reduction in Acidic but Not in Near-Neutral PH Soil." Soil Systems 3 (4): 69. https://doi.org/10.3390/soilsystems3040069.
Creative Commons License


This work is licensed under a Creative Commons Attribution 4.0 International License.
Publication Title
Soil Systems
DOI
10.3390/soilsystems3040069