Warren Grafton Purdy (1843-1910)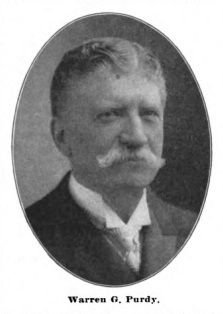 Much has been documented about the life of Warren G. Purdy, especially in connection to his career in railroads. To learn more read his profile in Warvelle, George William,. A compendium of Freemasonry in Illinois : embracing a review of the introduction, development and present condition of all rites and degrees : together with biographical sketches of distinquished members of the fraternity. Chicago: Lewis Pub. Co., 1897, pp. 615-7.

The obituary appeared in the Rock Island Argus newspaper on October 14, 1910. Image provided by University of Illinois at Urbana-Champaign Library via Chronicling America, Library of Congress.