Title
Description
For Items that were missing dates, a standard date was added that reflected the date of the overall report.
Dates of construction were added to the description if applicable.
Alternate names and building numbers were added as part of the description.
Naming conventions were not changed.
Migrated from ContentDM to BePress on April 9, 2020.
Preview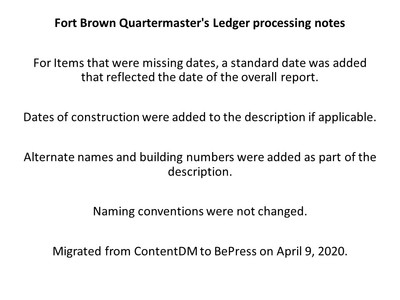 Recommended Citation
Fort Brown Quartermaster's Ledger, UTRGV Digital Library, The University of Texas – Rio Grande Valley