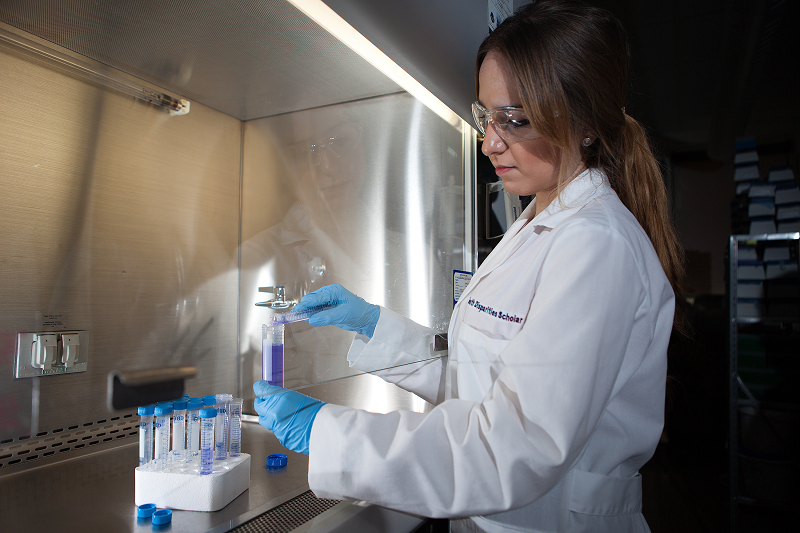 Abstract
Objective: Previous studies in mice and humans observed down-regulation of the gene expression of ATP6V1H associated with type 2 diabetes. This study identified prospectively changes in ATP6V1H expression before and after overt diabetes.
Methods: Expression of ATP6V1H in peripheral blood was compared pre and post development of diabetes in nine individuals.
Results: Considerable variation of ATP6V1H mRNA levels was observed between different individuals. However, within each individual the decrease in expression of ATP6V1H with the development of diabetes was highly statistically significant.
Conclusions: ATP6V1H may represent a critical molecular mechanism involved in the development of type 2 diabetes and its compilations through its important regulatory effect on vacuolar-ATPase activity.
Recommended Citation
Molina, M. F., Qu, H. Q., Rentfro, A. R., Nair, S., Lu, Y., Hanis, C. L., McCormick, J. B., & Fisher-Hoch, S. P. (2011). Decreased expression of ATP6V1H in type 2 diabetes: a pilot report on the diabetes risk study in Mexican Americans. Biochemical and biophysical research communications, 412(4), 728–731. https://doi.org/10.1016/j.bbrc.2011.08.041
Publication Title
Biochemical and biophysical research communications
DOI
https://doi.org/10.1016/j.bbrc.2011.08.041